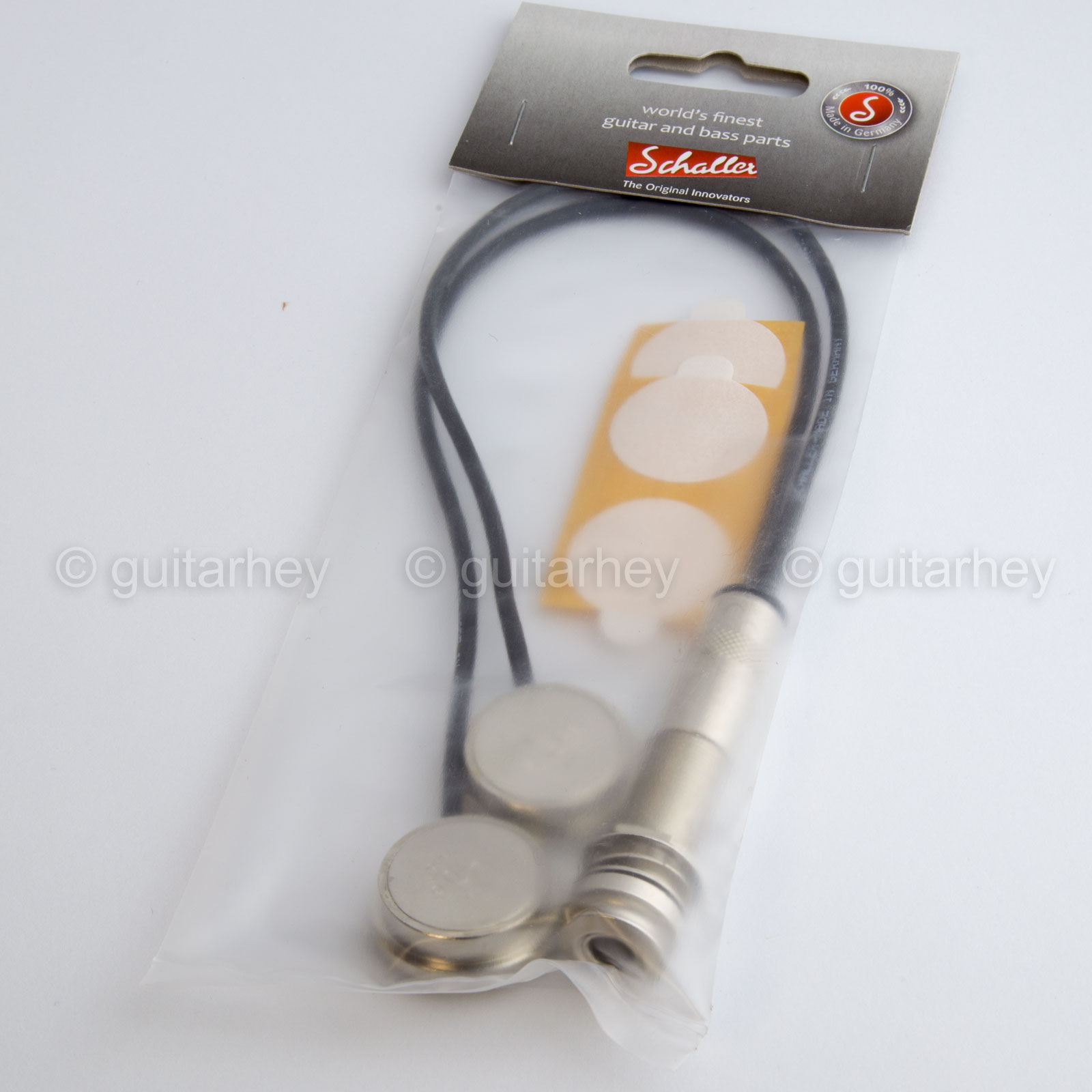 Schaller Oyster D/S (Double/Socket) Internal Mount Piezo - NICKEL
Oyster pickups give your instrument a natural, warm, full sound instantly, without active switching or preamps.
The outstanding sound is realized through the perfect interplay of three elements, the membrane, the piezo and a special high-quality plastic contact gel..
All Oyster models are fixed to the instrument either with double sided adhesive tape or alternatively, with removable adhesive pads which do not damage the surface of the instrument.
Note: Schaller changes the logo layout sometimes it might be different from the web photos. This is genuine in the original packaging.
Orders placed before 2pm EST (Eastern Standard Time) Monday-Friday are shipped the same day.
We accept PayPal only via eBay Secure Check-Out.
Sales Tax of 6.25% will be applied for orders shipped within the state of Massachusetts.
Return Policy: Returns are accepted within 14 days of delivery. 15% restocking fee apply. Please contact us for return instructions.
Return Shipping: Return shipping charges are the responsibility of the buyer, except in cases of item damage or mis-shipment.
Item Condition: Items must be returned in the same condition they were received, including all original packaging. Please be absolutely certain you have ordered the correct item BEFORE opening the package. For some items with sealed packaging, once this type of item is opened, it is no longer returnable.
Customer service is available during regular business hours, through the eBay message system.